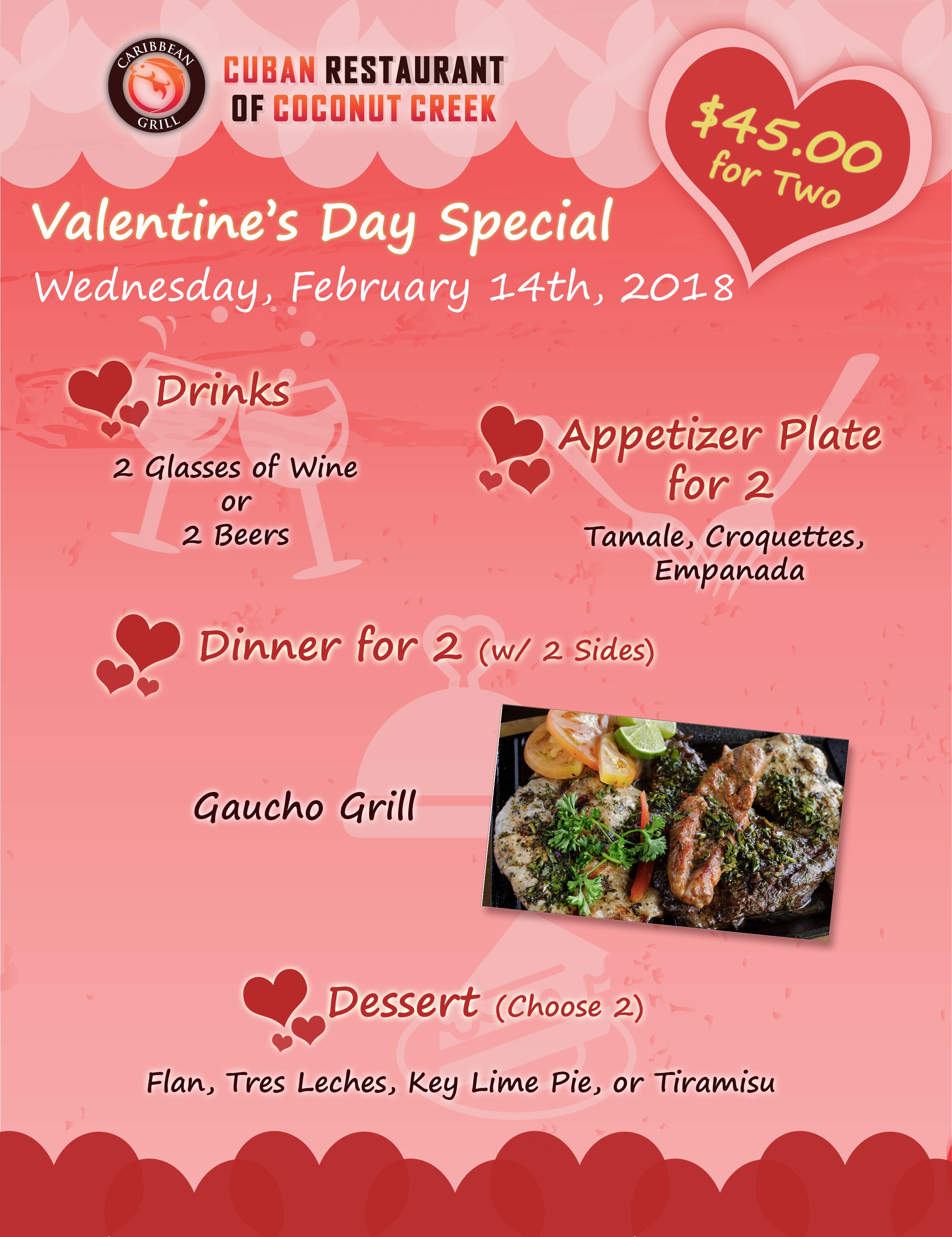 The Caribbean Grill Cuban Restaurant has now opened its doors in Coconut Creek with all the flavors of South Florida and Cuba without the inconvenience of driving to Miami.
We offer a variety of authentic Cuban cuisine favorites, from delicious Cuban Sandwiches, Cuban Coffee, and Sweet Plantains to complete Cuban traditional dishes including Lechon Asado and Ropa Vieja.
We are committed to providing fine quality food, excellent service, and a clean family atmosphere.
The entire Caribbean Grill Cuban Restaurant staff would like to take the opportunity to thank all of its loyal friends and customers for their patronage.
Sugerencias del Chef /

Chef's Suggestions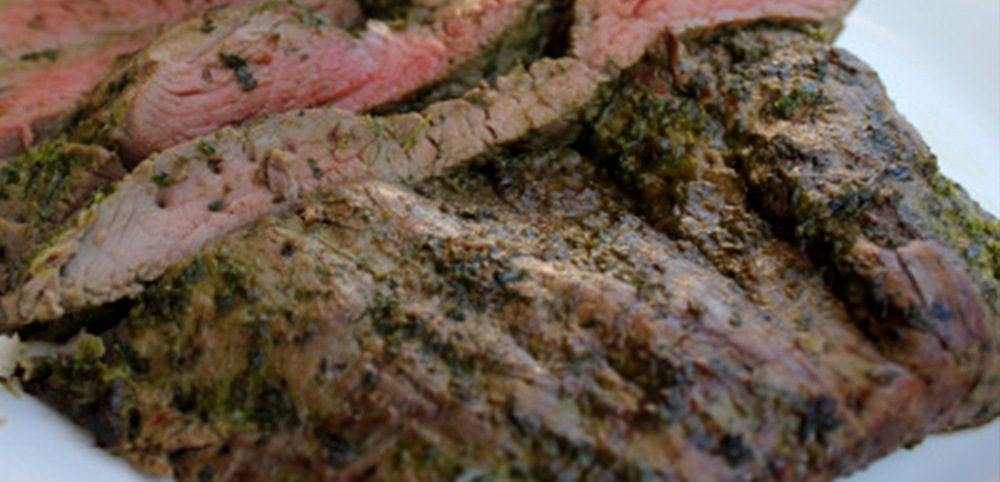 Churrasco con Chimichurri
Thick flap meat steak with chimichurri sauce Cuban style
$17.95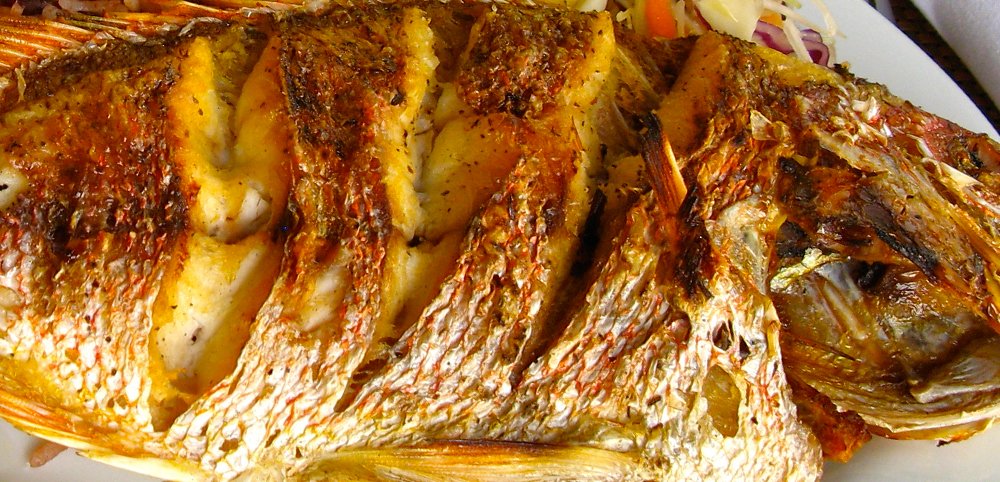 Pargo Entero
Whole snapper fried to perfection served with plenty of lemon
$18.95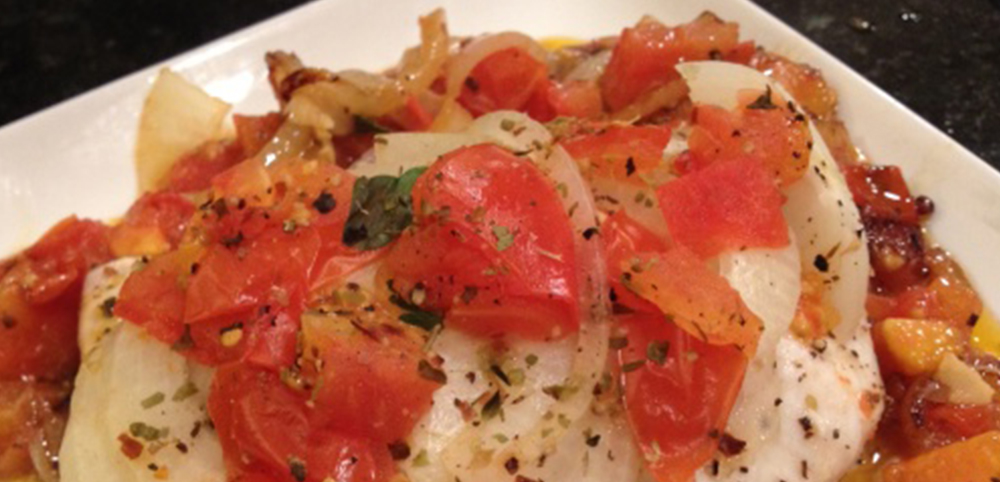 Corvina
Fresh filet of corvina prepared the Caribbean way on a hot grill with lots of onions, fresh tomatoes and cilantro
$18.95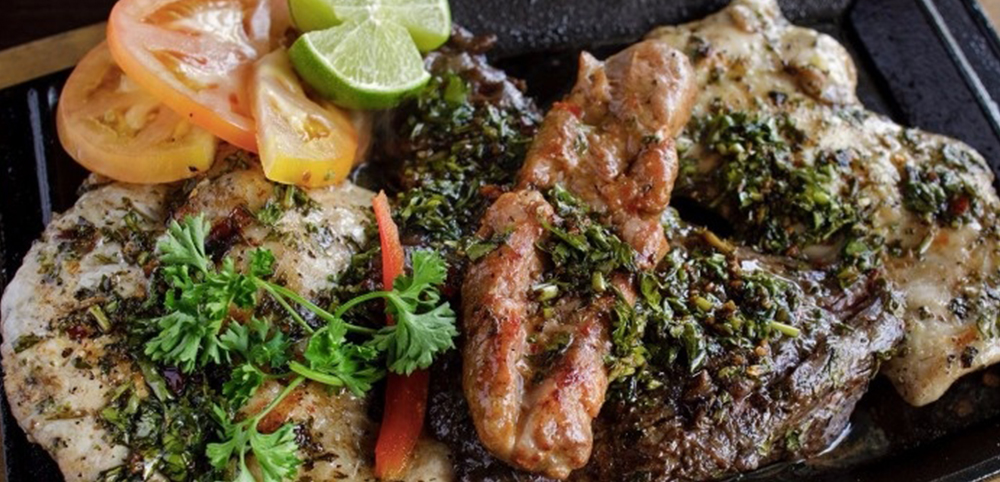 Gaucho Grill for Two
Churrasco steak, chicken breast, pork loin, and a sausage for two
$23.95
World famous

cuban sandwiches

and


cuban coffee

!
If you enjoy Cuban food, or good food in general, you must try this place!

They have a lunch special for $7.50 which is very good. Every day a different special, 2 choices to choose from, I haven't been disappointed with the quality and flavor of the food and we've been there a few times.

Service is also excellent!
First time at this small but excellent Cuban restaurant. I am not from the area so I found it thru Yelp. I'm of Cuban heritage and know what good Cuban food is. This was the best Cuban food I've EVER had in a restaurant. I wished I lived close by so I could visit frequently. You will not be disappointed.
The food is delicious (and authentic, as far as this gringo can tell). The service has been great whenever I am there. The restaurant is beautiful and clean, and very accessible. I highly recommend this when you're in the mood for a great Latin meal.
I've been hoping for Cuban food to come to this area for a long time! The restaurant itself is cute and clean with big tvs showing sportscenter. The staff was friendly and efficient and didn't flinch with the huge toddler mess we made. The food was awesome. Our sandwich was full of meat and very cheesy. The fries that came with it were extra crispy. The half grilled chicken had perfect crispy skin and was great with the mojo sauce. Hoping this new restaurant makes it!